Online... Anywhere, Anytime
All your data online in real time
All your data is processing online. This means that no matter where you are in the world, if you have internet access you can view sales reports.
Active Development
Dedicated web developers
We are continually improving usability and adding new features based upon customer feedback - helping you get exactly what you want from Counter Intelligence Point of Sale Software
Comprehensive
Achieve more than you think is possible with Counter Inteligence
View daily graphical representations of your sales figures. Compare store sales or analise a stores sales over time. Do SMS or Newsletter marketing direct to your clients, and much more.
What is CI Web Report?
CIWebReport is an online tool that works seamlessly with Counter Intelligence Point of Sale System. It pushes the existing reporting capacity of CI software to a next level with all reports displayed with graphical representation or simple sales figures. You can also compare sales of multiple stores on a given day, week, month or even a year and figure out the key stores. The ability to analyse the sales of one store over a period of time and know its peak day/week or a month is a new feature just added. The best thing about these reports is it's an online version i.e. you can see your sales figures directly on your computer or any smartphone as it happens, you don't have to wait for end of the day z-off report. (Provided it's already synchronized with head office CI).
RetailCare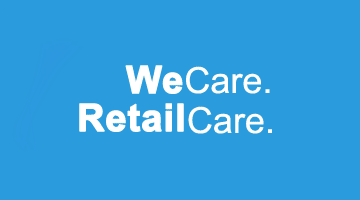 We are a professional, service-oriented organisation offering sales, support and assistance, primarily in Point of Sale systems, for the retail sector.
CI Web Reports started out as a simple tool to help our clients.
Counter Intelligence Point of Sale
Counter Intelligence reveals the secrets that help retailers to maximise profits. Developed over two decades, Kudos Solutions has continually consulted with successful retailers to ensure Kudos retail management and POS software provides the functionality they require to maximize sales and margins, and to contain costs.